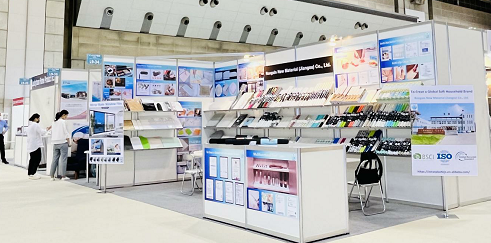 On 6, 7 and 8 July, our company participated in the famous 2022 summer Tokyo grocery exhibition in Tokyo Big Sight-Tokyo International Exhibition Center.
Lifestyle Expo Tokyo Japan Modern Lifestyle Exhibition (formerly Gift Tokyo Japan groceries exhibition) is a leading business exhibition in Japan for gifts, household goods, stationery, interior design supplies, kitchen tableware supplies, fashion accessories, beauty products and baby products.
Japan now Lifestyle Exhibition (formerly Japan grocery exhibition) is the best place for importers, wholesalers, retailers and buyers from all over the world to purchase and find OEM/ODM manufacturers.
In the past, the Tokyo Modern Lifestyle Exhibition (hereinafter referred to as the Japan grocery exhibition) was held once a year in July (15 sessions have been successfully held). From 2018, winter and summer exhibitions were held in January and July respectively. The 2020 Japan grocery exhibition began a new era. Spring exhibitions, summer exhibitions and Kansai exhibitions were held in January, July and September respectively.
The Japanese groceries exhibition is one of the largest and best gift groceries business negotiation exhibitions in Japan and the world. The exhibition area is about 110000 square meters. Every year, more than 2600 buyers come to the exhibition, and more than 82000 buyers (from about 20 countries) come to the exhibition.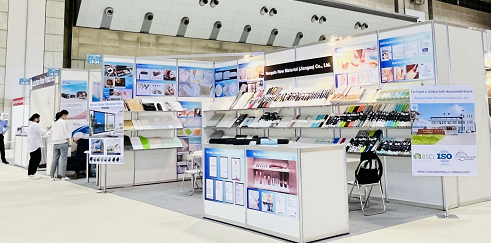 We are very honored to be one of the suppliers participating in the exhibition.
Through this exhibition we mainly introduce the products of our factory including disposable cutting board sheet, fridge mat, static window film, place mat chair mat and Under Grill Mat etc.
Our booth attracted many guests. Our products have been liked and consulted by many guests on site. They left their contact information and looked forward to future cooperation with us. One of the organizers also came to visit our booth.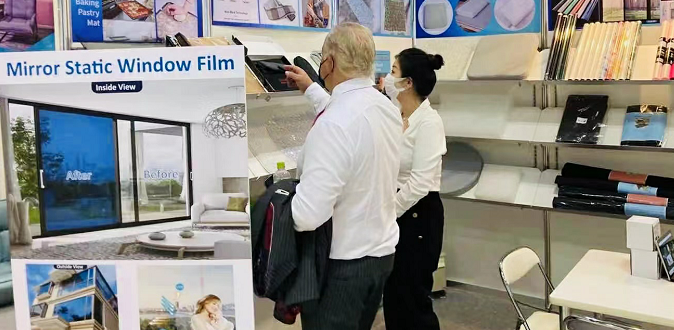 This exhibition was a great success!
---
Post time: 07-20-2022