What is the Disposable cutting board? Disposable cutting board is very popular in Japan, South Korea and America.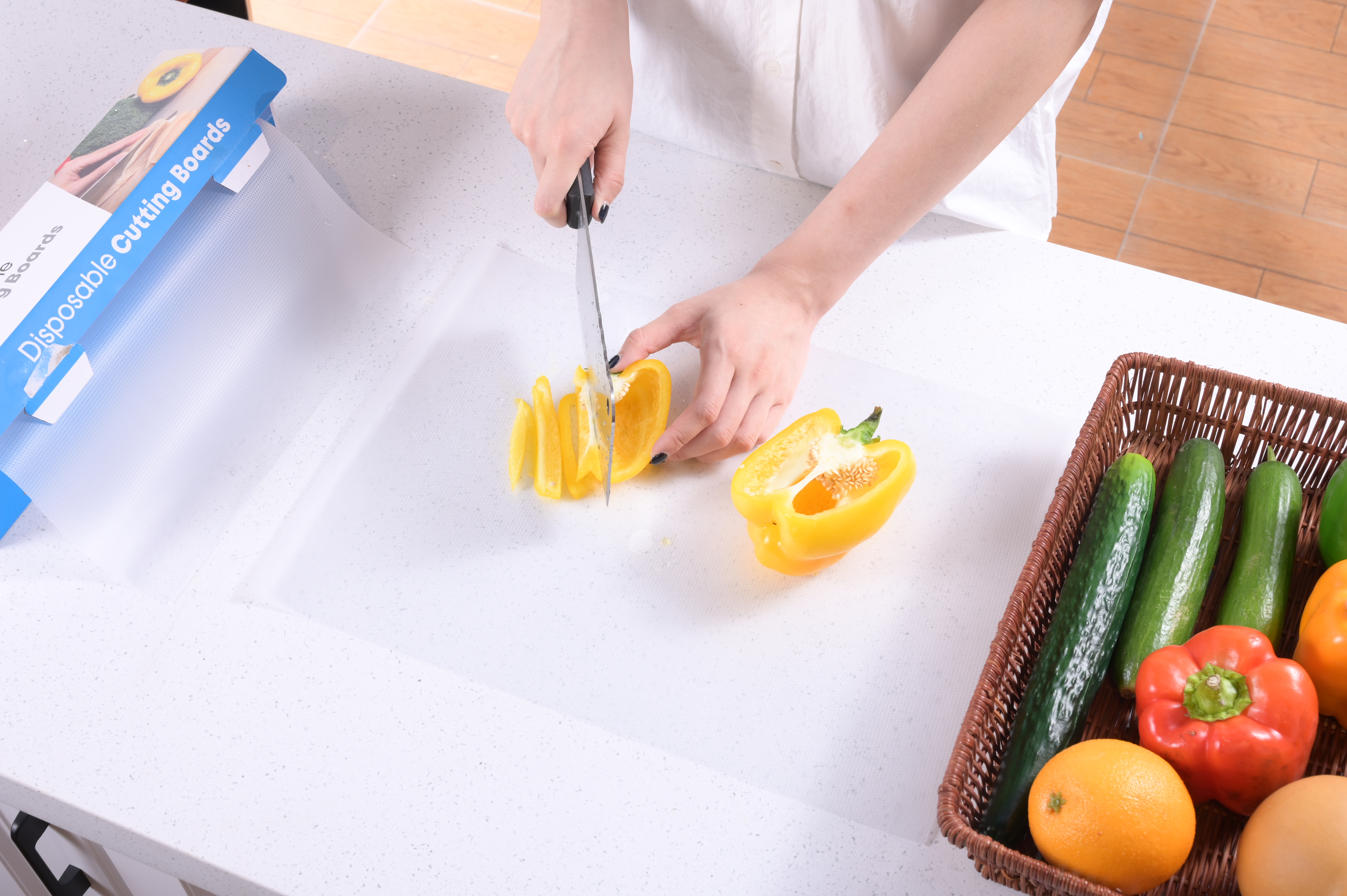 Owing to the global outbreak of the Covid-19, people's daily life has changed a lot. 
We are starti to pay more attention to daily life protection, especially antibacterial and antiviral. Most reduce the times of eating in the restaurants and increasing the frequency of cooking at home.
As the Chinese old saying goes, diseases come from the mouth, so there are no small things in the kitchen. The food matters everything for human.
In traditional home kitchen, we habitually use wood or bamboo chopping boards, but after long-term using, with water and spoiled, it is inevitable to breed a lot of bacteria and viruses, which will trouble us.
How great if there is a product that can replace or make up the shortcoming of traditional chopping board!
So we developed a brand new product for this idea.
As a result, disposable cutting board came into and became a hit in the markets of Japan, South Korea, Europe and the United States.
The disposable cutting board is made of eco-friendly material.
All materials have passed the food grade material inspection of LFGB in Germany and FDA in the United States.
It can be seen that the recyclable disposable cutting board can solve the defects of the traditional cutting board perfectly and escort a healthy kitchen life. 
Based on the traditional 1.0 products, Rongxin new materials continued to be put into R & D and production.
With the iteration of products, Rongxin launched Rongxin 2.0 product concept, different series such as antibacterial and biodegradable products, and passed SGS and other tests.
So, what are the advantages of disposable cutting board?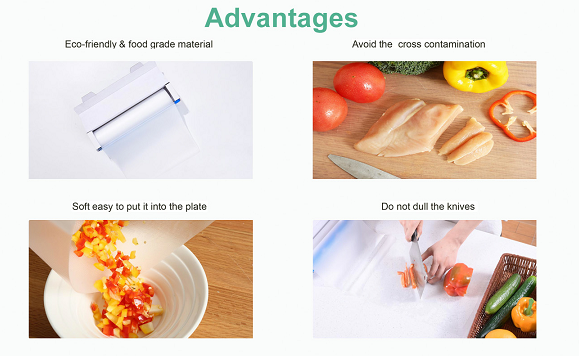 1.Avoid cross contamination;
2.Separation of raw and cooked to avoid bacterial infection;
3.Easy to cut and put vegetables into the plate;
4.With built-in sliding cutter, convenient for cook at home and outdoor;
---
Post time: 05-25-2022