Recycled Anti-Slip Mat Manufacturer
The goal of GRS is to increase use of Recycled material in products and reduced/eliminate the harm caused by its production.
Rongxin factory makes eco-friendly plastic material for household, we make main product as below :
Anti-sip Mat

Anti-bacterial Fridge Mat

Wire Shelf Liner

Anti-slip clear Stairs Tapes

Static Window Film

Disposable Cutting Board Sheet
All these material we used is in eco-friendly and recyclable. Due to the plastic bag banned rules is big trends , we focus on protecting the environment and make GRS related products for the market.
The main product for this GRS purpose is anti-slip mat. At first, we  recommend material is PE at present.It is normal and get a source from the recycled one is easy.
 Below is the 50% and 100% content GRS material anti slip mat. I
It can passed REACH TEST.It is a good choice and workable to use as drawer  liner.
Some information for sharing as below:
Product Name

GRS Shelf Liner/Drawer Mat/Anti-slip Mat

Material

PE

Popular Size

45X150CM

50X150CM

45X1000CM

35X200CM

Temperature resistacne

+60°C/-60°C

Capacity

650tons/month

MOQ

3000PCS

OEM

OEM is available

Appliacation

Keep surface from scraching and add grips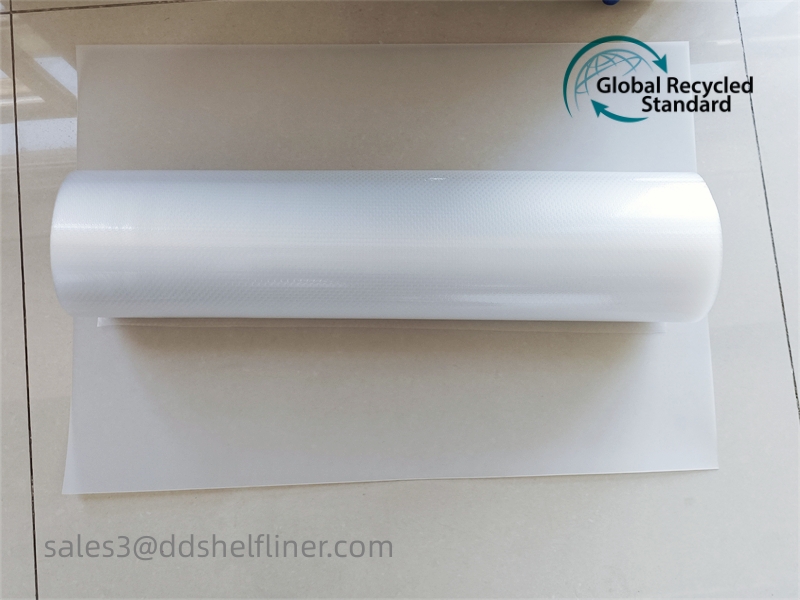 To be frankly, it mus be some different from the brand new material. The production  of the GRS  will a big tolerance for the color and hardness of the mat. But finally the quality itself is acceptable by customers.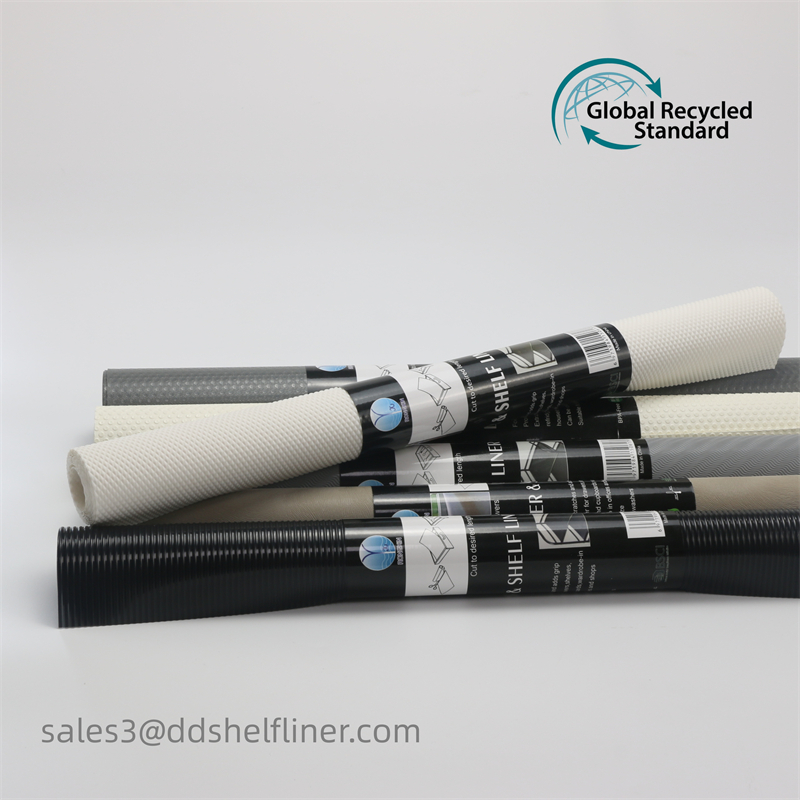 Some customers need TC and some customer will use GRS logo to show on the pack.
Rongxin can meet it, if we want to use it, it will take 25 days to apply for it.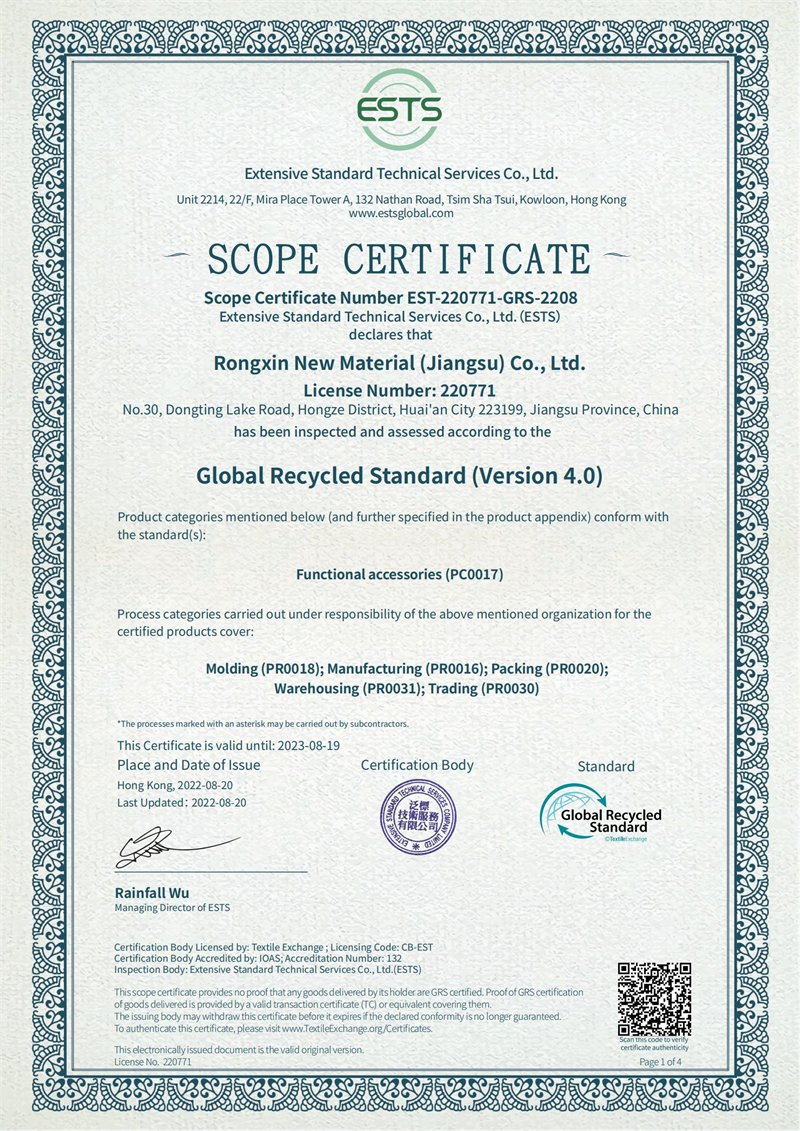 Moment , a few customers begin to try the GRS anti-slip mat , we believe more and more customer will try this GRS standard shelf liners.
If you have any question or more information, welcome to contact with us.
---
Post time: 02-27-2023