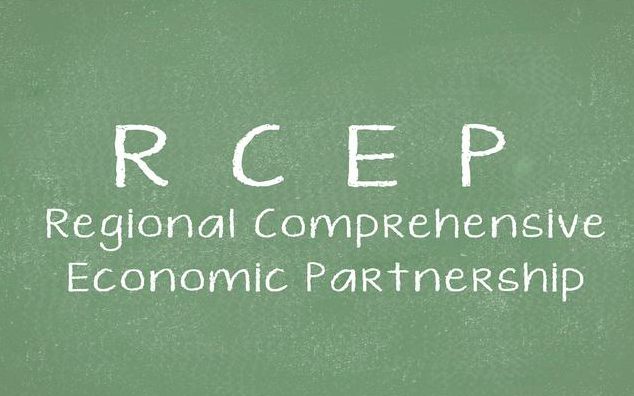 Since RCEP agreement entries into force, China has made full use of its commitment and principles in the opening market.
All the areas and enterprises are actively responded to the entry into force of the RCEP agreement. They try to expand the scale of domestic and foreign trade.
 Especially, in the context of complex and severe economic situation abroad and the multi-point spread of COVID-19 in China, RCEP has injected valuable momentum into China's foreign trade development and the consolidation of regional industrial chain and supply chain.
As the old Chinese saying "The duck knows first when the river becomes warm in spring". Foreign trade enterprises are the first to perceive the spring tide of RCEP dividends.
"Our main export business is concentrated in Japan and South Korea now. After RCEP takes effect, 90% of the goods in the region will gradually achieve zero tariff. In particular, China and Japan have reached a bilateral tariff  arrangement for the first time, which has achieved a historic breakthrough, and the company's trade with Japan has been more convenient. We applied for certificate of origin in February, and then the company's export business continues to grow. "The manager, who is in charge of a export company in Hangzhou, told the journalist.
This is a microcosm. The gradual release of dividends from RCEP system has provided important support for all the areas to realize the "open-door-stability" of foreign trade.
Driven by the effective implementation of RCEP and the accelerated implementation of a series of policies to rescue and help enterprises, the export of Shanghai enterprises also recovered significantly.

According to the statistics of Shanghai Customs, in the first four months, it has accepted more than 3500 RCEP import preferential customs declarations, with a value of more than 600 million US dollars and a tariff reduction of 70 million; Issued 15000 RCEP export certificates of origin, with a value of 870 million US dollars.
From May 1 to 13, 9000 export origin certificate applications were approved, with the value of goods exceeding US $700 million, an increase of 36% and 57% respectively over the same period in April.
---
Post time: 05-25-2022